Telex
Fleetsync Alias HowTo
---
First,
Go to Edit, then User Id List
Enter your list into the Alias field. Click OK and save it.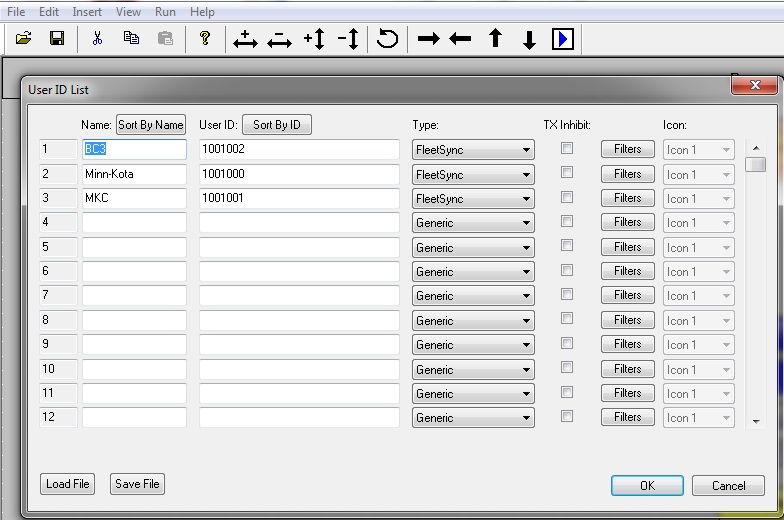 ---
Next go to Edit, then System and create a new system. If you want use the same name and write over the old one.
Go to File, then New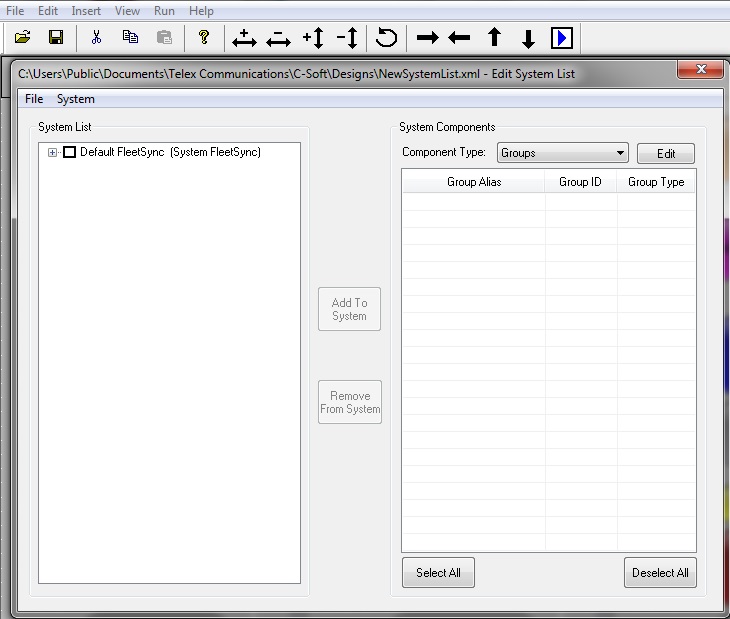 ---
Fill in the new system Name and click OK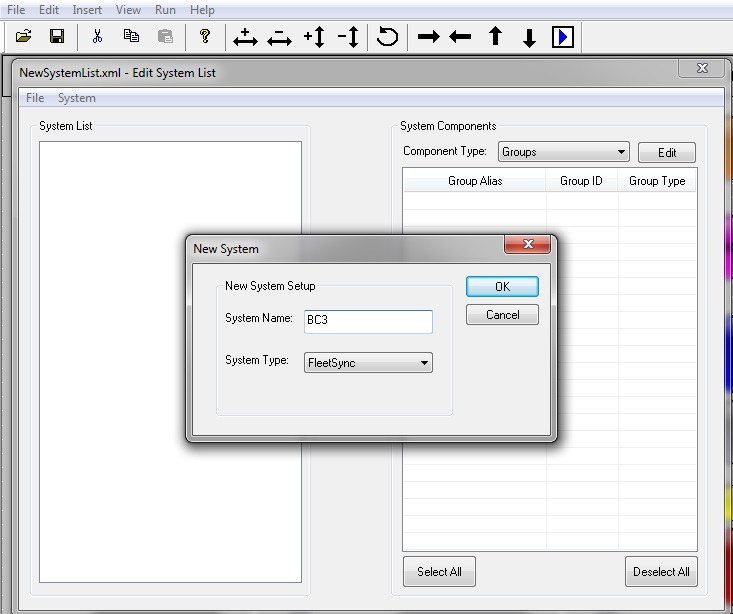 ---
Then save it, It will ask you if you want to overwrite it. If you do, then do it.
You can put a date on the end if you want to mane new ones to keep it unique or go back to the previous list.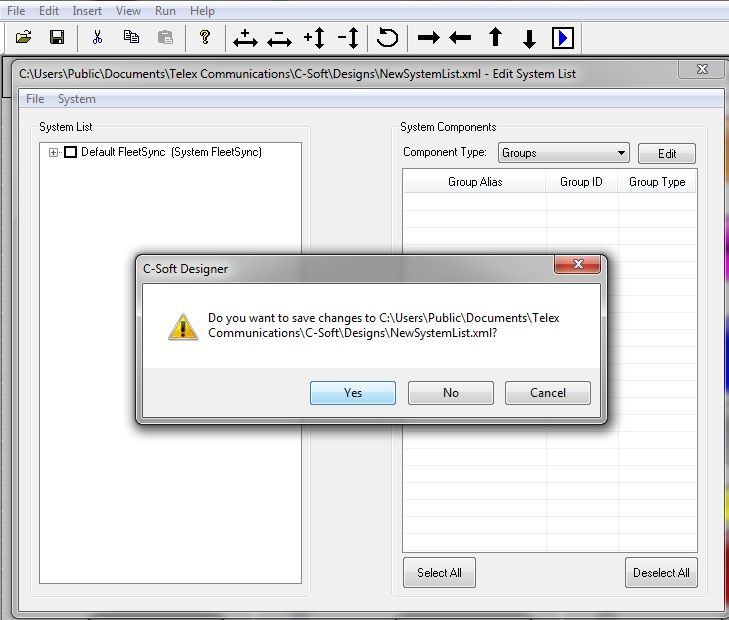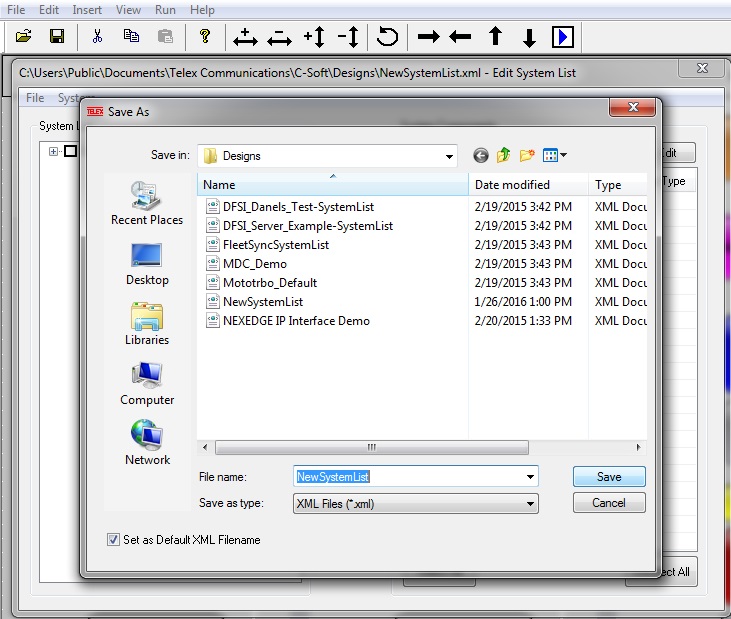 Save
---
Select Units, Select All, then Close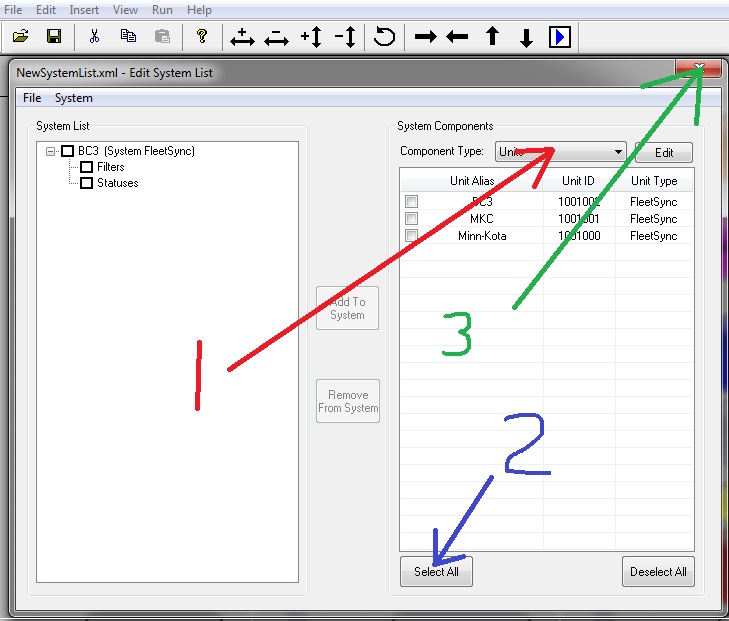 ---
It will ask you if you want to save the changes. Yes of course. You should be done. Alias names should display.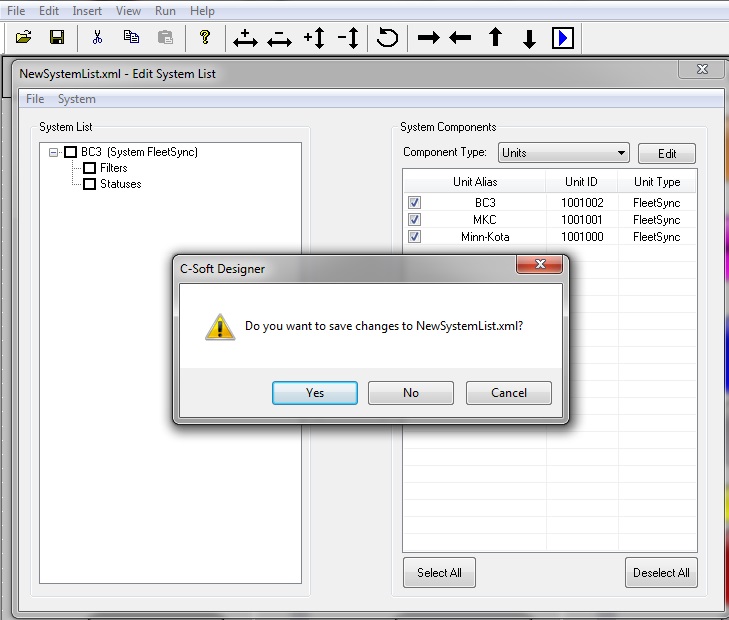 Save It.